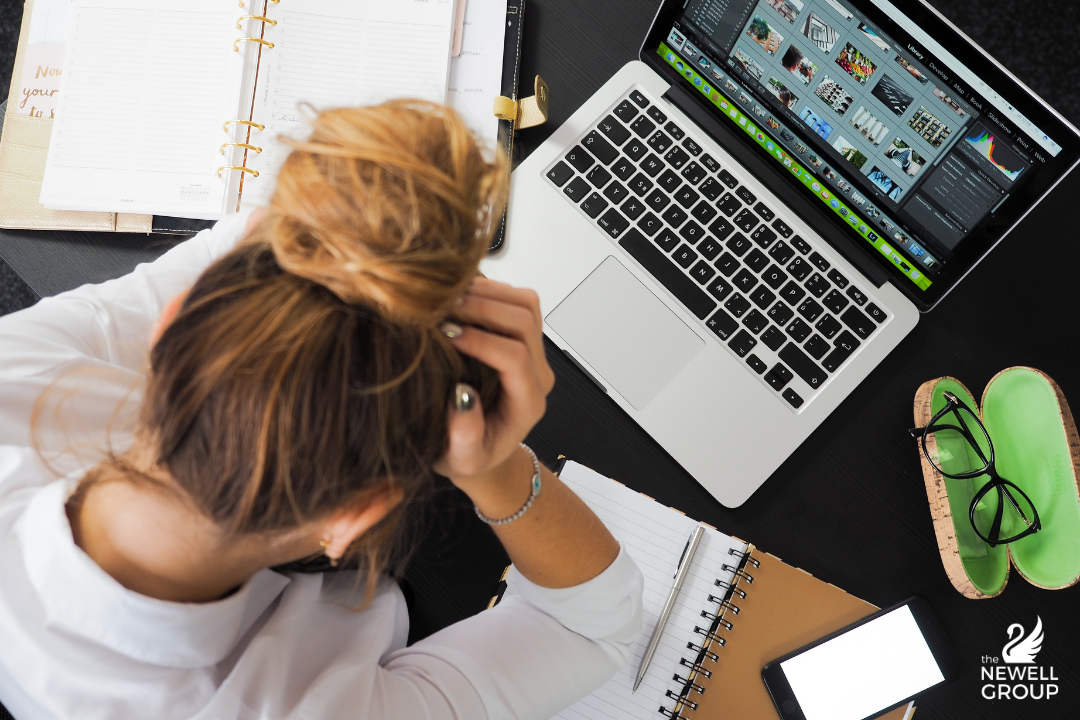 I love the structure of work. I thrive on the feelings associated with accomplishing tasks- and achieving results – for myself and my clients. But nearly a decade into my professional working life, I can tell you that no matter how much you love what you do, burnout can happen to you. It's why I transitioned out of my career as a Certified Athletic Trainer. In the nearly year I've been out of that field fulltime, I've learned what work/life balance is, and why it's so important. Recently, I read an article on Harvard Business Review about workplace burnout. It got me thinking about how I ended up burnt out from my previous career and the different ways I prevent it from happening to me now. Here's my advice to beat burnout before it happens to you.
Start with a Break
And I don't mean a vacation. Those are great. But as one of my coworkers pointed out, if you already feel burnt out, they won't help you feel rejuvenated when you return. If you want to beat burnout before it becomes a real problem, you need to know how to separate yourself from the job. Whether it's exercising when you come home from work, or immediately turning your attention to your family when you're off the clock, do whatever it is that helps you mentally check out. For me personally, I love a sense of accomplishment. If I have had a tough day, I go home and work on or complete a big project, it's a game changer for me. Recently, I helped my mom reorganize her garage, and not to sound corny, but it almost helped me reorganize my thoughts. I slept great and it gave me the break I needed for that day. Otherwise, sometimes I just need a mental day just to catch up on whatever needs to be done. These days weekends tend to not be enough to catch up. The further you get into your adult life the more there is to juggle.
Another way I "take a break" is when I work as an Athletic Trainer on weekends. Working in the field in that capacity became something that balances me in my new role as a recruiter. My previous life's work became a hobby that reignited the passion I had for it in the first place. If you're considering moving out of your field, is there something you too could do on the side to reignite that passion?
Keep the Big Picture in Focus
I spent 4 ½ years as a Certified Athletic Trainer in High Schools before I took on a role working under an Orthopedic Surgeon. Quickly into that new role, I found myself working 7:30-5:00pm during the week. In addition, I also worked tournaments on the weekends because I missed the hands-on portion of my previous role. I took on too much. I overloaded myself with work. Although I was young and able to do it, it sent me to the burnout fast lane.
I didn't keep the big picture in focus. Sure, you work hard and put in long hours in the beginning, but you have to learn what your limit is, and know that you need a break. What I failed to recognize at the time, was that taking all that on wasn't best for me, and wasn't setting me up for the long term goal I had set in my mind. My best advice is to set goals but also set limits. Don't let your own ambition take you down. Recognize your abilities and slowly add things into the mix.
It May Be Time to Make a Move
What I hear often from the candidates I work with, it's where they work that's bogging them down. Of course, that's where I can help them. But making a move is scary. It takes a lot of thought and planning. And of course, you don't always know if where you end up will be any better. It's why I encourage my friends and family to connect with people like me in their industries. We know much more about the roles we recruit for than you'll ever learn from a job posting. As recruiters, we want the best outcome for you. Our goal is to strive to make companies and people happy.
But remember you can't beat burnout, if you're not honest with yourself first. If you are in a place where that depleted feeling looms after every return from vacation, have a conversation with yourself. Identify first if it's your organization or what you're doing. Once you figure that out, the next steps will more naturally fall into place.
Like what you see on TheNewellGroup.com? Subscribe to our blog and YouTube Channel, and follow us on LinkedIn to stay in the know!