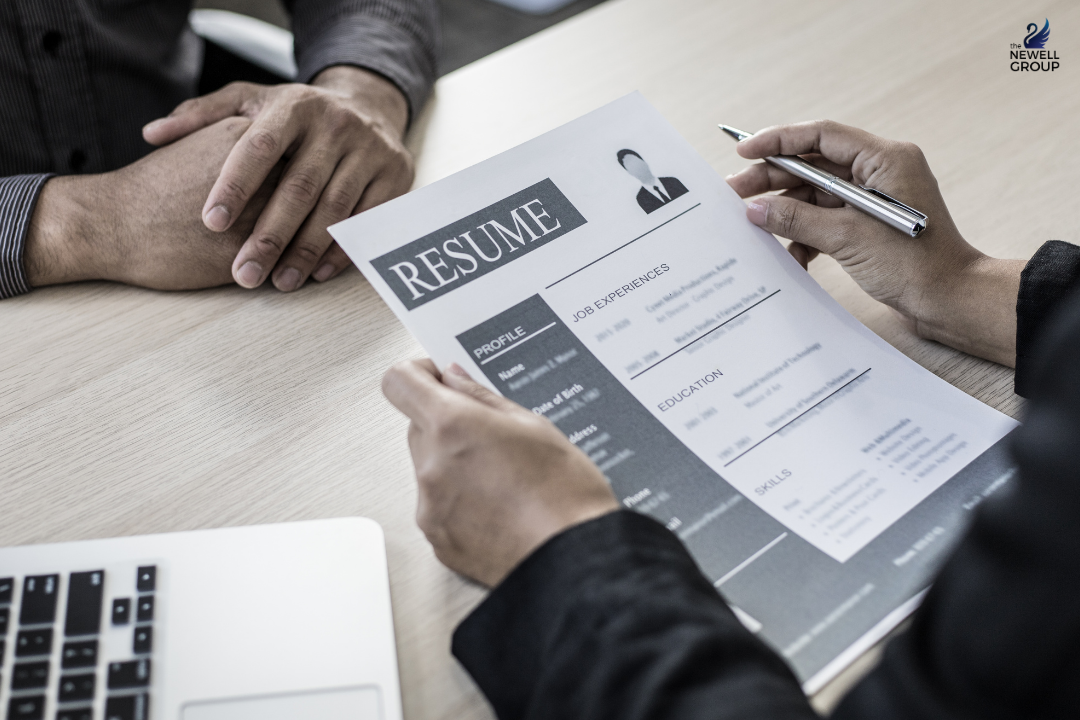 The word "resume" always seems to trigger an interesting response, especially if you're fresh on the job market. A well-written resume is basically your golden ticket to landing an interview. Everyone has what it takes to write an effective resume. However, if you find yourself stuck on where to even begin, here's three resume writing tips that can help you stand out.
Your Resume Should be SOLEY Fact Based
If your resume has any adjectives, you need to hit the delete button IMMEDIATELY. Employers and recruiters are looking for hard facts and skills. They're not interested in seeing "team player" or "results driven". And honestly, why should they believe you? You haven't given them any evidence to support these types of statements, yet. Hiring authorities don't care who you say you are. They want to know what you've done in your career that makes you a fit for the job at hand. Your work history is a great place to showcase those skills. That's exactly where recruiters are able to find proof that you're able to deliver the results you say you can. To keep it simple, when resume writing, stick to the hard facts.
Create a Custom Resume for Each Position You Apply For
Each role you apply for will most likely have slightly different requirements. If your resume doesn't have the right buzzwords that the employer is looking for, then you run the risk of being overlooked. You may possess all of the skill sets to make you an outstanding employee, but if you're not highlighting the right skill set for a particular position, then it's all for not.
Start by creating a master resume. This should include all of your work experience and qualifications. Then copy and paste the relevant information into a new resume that's tailored to each position on your list. This resume writing shortcut makes it so much easier for you to customize accordingly and submit the best resume possible to each opening.
You're Resume Isn't a Guarantee
Unfortunately, creating a flawless resume doesn't necessarily mean that you're guaranteed the job. The purpose of a resume is presenting your qualifications and opening the door for further conversation. Recruiters and hiring authorities don't always have the time to spend interviewing applicants who don't showcase their credentials from the get-go. At least give yourself a leg up in the running and put your best face forward. What's going to get you hired is your personality and your experience that shines through during the interview process.
Don't bog yourself down, spending so much time (and even money) on trying to form the "perfect resume". A resume just simply needs to grab the attention of a hiring manager or recruiter to get them to say "yes" instead of "no". Once you've effectively sold your hard skills, you can dazzle them by being the star that you are!
Like what you see on TheNewellGroup.com? Subscribe to our blog and YouTube Channel, and follow us on LinkedIn to stay in the know!