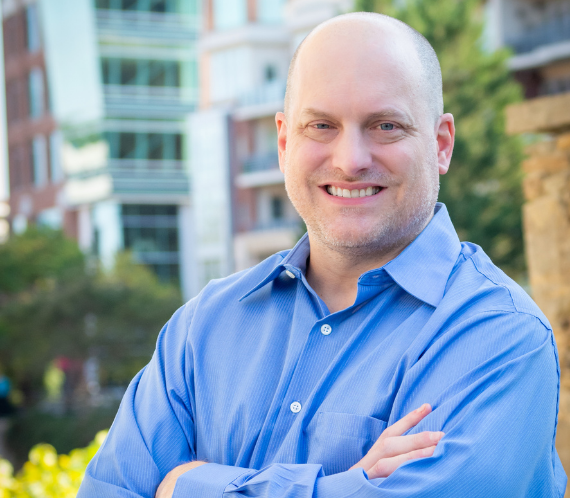 Alex Walter never anticipated landing in a role as an executive recruiter. He also never thought he'd actually like it as much as he does. From sharing why he loves that he can be totally honest in this "sales role", to admitting he's pretty awesome at playing Barbies with his 7-year-old daughter, Alex gave us a glimpse Beyond the Recruiter in this week's edition of our on-going blog series.
How did you become a recruiter?
I've known my compatriot here at The Newell Group, Kasey Craven for going on 30 years, back to college days. I had been working here in Greenville. I got hit with a layoff, and Kasey had been laid off at the same time. So we had been talking, we were both in a job search, we were both in the same town. We would get together for lunch and vent to each other. One day at lunch, he asked me, "Have you ever thought about being a recruiter?" And, I literally said to him, "Not in a million years, why would you even ask me that?" He said, "The things that you're doing in your job hunt, you're networking into companies, you're networking to people that you don't know, you're cold calling into executives at companies that you're interested in." He said, "That's what we do." So that got me thinking a little bit and at least got me open to the conversation… and here I am.
What is something that has surprised you about recruiting?
The thing that I guess surprised me the most in a positive way, not in a negative way, was that for the majority of my career, I'd been in B2B sales of some sort, most of it not hard sales or cold calling, but more consultative positions. Because I've been through a number of different industries: I've been in finance, I've been in operations, been through more manufacturing plants than I can shake a stick at, that experience gave me very good instincts for recruiting. It became a platform that I could jump off of. I didn't even know that was going to be the case when I started recruiting it's just something that I sort of realized once I got into it.
Can you share an interesting story from your four years in this career?
One of the things that really catches my attention when I am searching for candidates is if someone's got something really off the wall in their background. You know, someone's a Medical Device Engineer but their Bachelor's Degree is in zoology. That was one where I said, "Oh, I got to meet this guy. I just want to talk to him, I just want to hear the story about how he made that transition." So those sorts of things really get my interest very quickly, and I make sure to meet those people.
What do you enjoy about the process of recruiting?
The best part about it is in previous careers in B2B sales, you're still in sales, particularly when I was in banking and finance all those years ago. You were never in a position where you could really, truly be completely 100% honest with the people that you're prospecting. I mean you just couldn't. In this field, if I'm talking to an executive at a company helping them with a search, or I'm talking to a candidate about a role that I like their background for, I can be completely and utterly transparent on both sides. It's got to be a fit for both parties for it to work long term and that's what we're after. Being able to have that level of transparency in my conversations is just such a relief compared to other sales roles that I've had.
Tell us about Alex Walter beyond the resume.
I am dog lover, we've got two dogs. I've grown up with dogs all my life. I'm getting used to cats now that I'm married. It's slow, but we're making progress on that. I have a little girl, 7-years-old now. She and I have been BFF's since she was born. I play Barbies. I do Legos with her. I play family, stuffed animals. You name it, we do it.
How would you like to grow in your role as a recruiter going forward?
Going forward, I feel like I am more in a position now to really dig in with a client company to help push their processes in the right direction. There are so many companies that do things within their talent search and recruitment search processes where they shoot themselves in the foot. And I understand why they do it. Everybody on that side is overburdened, they've got projects coming out of their ears, fires to put out on a daily basis. I get it, I've been there too. If you're recruiting, if you have a role that you need to fill on your team and that's your lowest priority, then you're only going to get out of it what you put into it. I'd like to be able to help you put more into it, so you get more out of it.
Like what you see on TheNewellGroup.com? Subscribe to our blog and YouTube Channel, and follow us on LinkedIn to stay in the know!