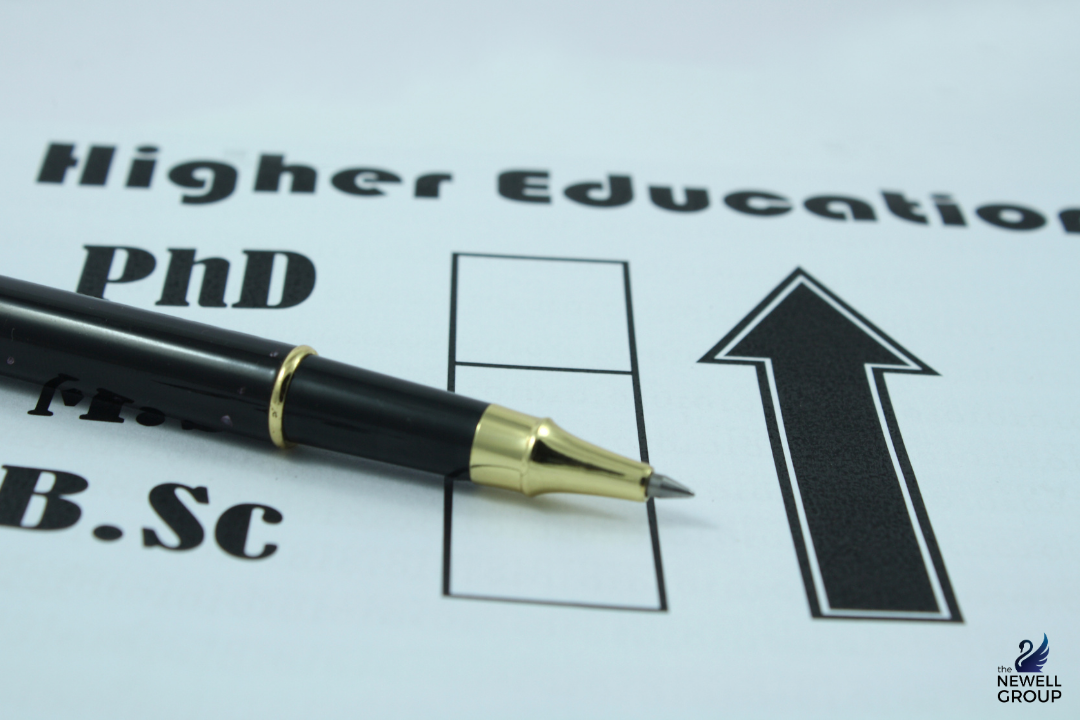 How much does higher education matter? As a food industry executive recruiter, I meet a lot of wonderful people who have great skills they learned in the "school of hard knocks." Growing up in a blue-collar family, I greatly respect this attribute, and many of these folks do well in life.
However, the food industry is changing, and so are the dynamics of the workplace. More and more companies are looking to hire people with a 4-year degree in a relevant field. Rightly so, since the industry is becoming much more technical and specialized than it was 10, 20, or 30+ years ago. Many of these companies now require at least a college degree for careers to progress. Getting hired into food manufacturing can be easy. Moving up within the organization can be challenging without a diploma.
The numbers add up
There are some areas within food manufacturing in which degrees are critical, such as Quality Assurance/Food Safety and R&D, and there are some areas in which it is becoming common requirement, such as Engineering.
Here are the facts: According to the Bureau of Labor Statistics (BLS), those with Doctoral or Professional degree earn TRIPLE those with the lowest level. Those with a Bachelor's degree earn on average $1248/week versus those with only a high school diploma, who earn, on average, $746/week. That is a $502/week, $26,000/year, and a $652,000 difference over a 25-year period! Again, these are just averages, but you can see from the numbers the impact higher education can have on lifetime earning potential. Yes, some people who didn't go to college are doing very well and living comfortably. However, the industry is changing, and more is now needed due to regulation, competition and technology/automation.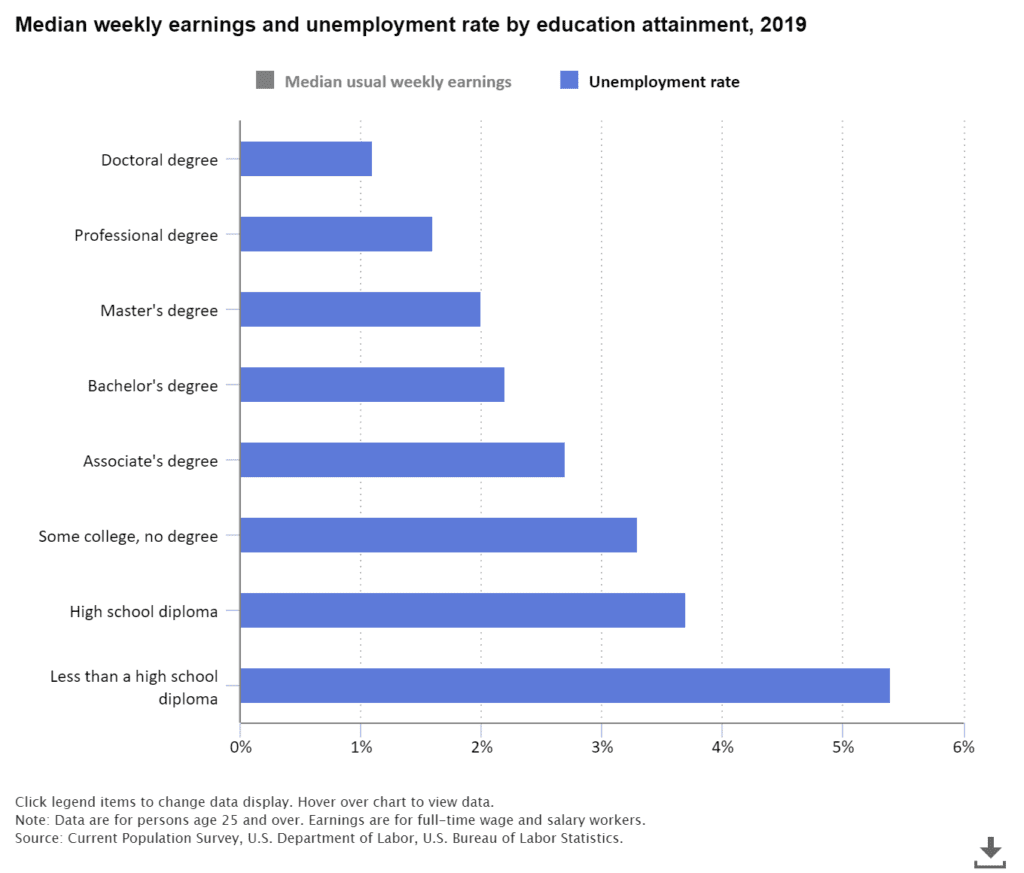 Not only does higher education help you financially, but it can also open so many more doors for you. So many candidates either are looking for an opportunity or get frustrated with the lack of opportunities. In 2019, the BLS reported the unemployment rate for people with a Bachelor's degree was 2.7%. For those with only a High School diploma, it was 3.7%. With a Master's degree, it dropped to 2%, and a Doctoral degree further decreased it to 1.1%.
The bottom line
Get your degree, but be sensible about it. You don't need to bankrupt yourself by attending a top school but you also want to make sure you choose a reputable institution, not a "fly by night diploma mill". Check with your company. Maybe they have a program that will cover all, or a portion of your tuition. If life's circumstances won't allow you to do this now, then you need to figure out a way to make it work. Commit yourself as soon as possible. Too many people just let "life happen," and the opportunity passes them by.
Also, choose a field of study in an area that will benefit your career goals. A four year degree will open opportunities that a high school diploma alone cannot. For most, higher education pays dividends in the work force, with increased opportunities, upward mobility, and the ability to seek higher compensation.
Like what you see on TheNewellGroup.com? Subscribe to our blog and YouTube Channel, and follow us on LinkedIn to stay in the know!