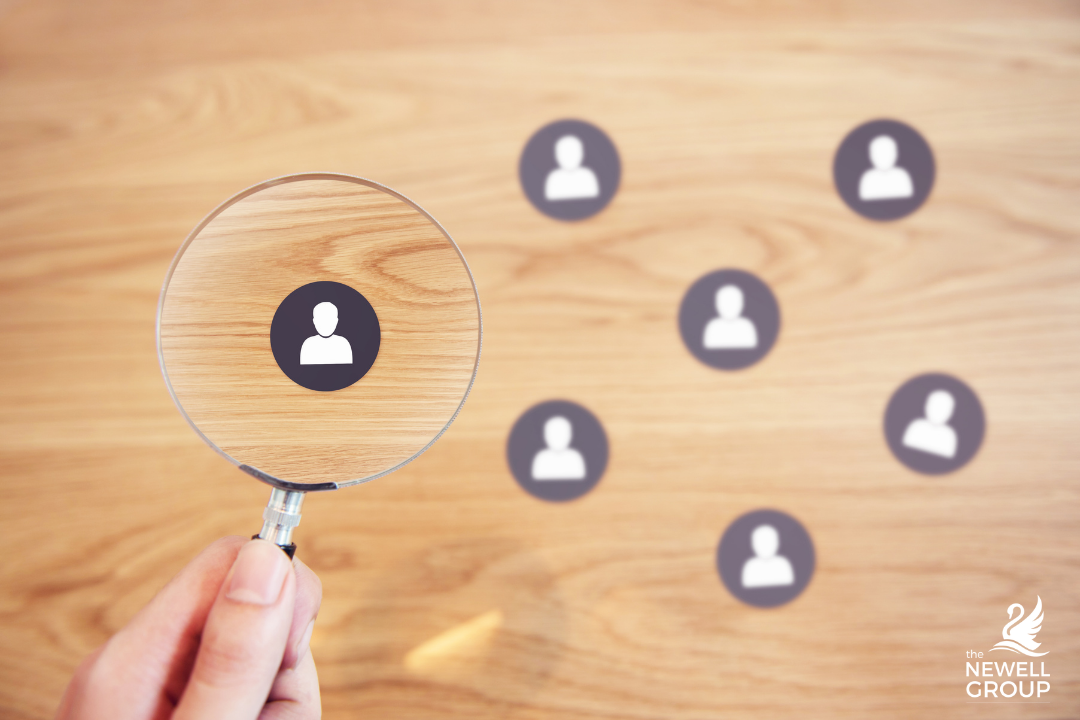 There are several types of recruiters out there. The great ones, can add immense value to your job or talent search. I have the privilege of working alongside the great ones. The ones who view both their clients and candidates as partners in their searches. The ones who approach every search with energy, diligence and honesty. These are the people you want to work with as you hire talent or make a career move. Recently, I asked them how they find great talent. Here are their tips for candidates to get on a recruiter's radar.
Connect with a Recruiter in Your Industry
You may have to make the first move to get on the right recruiter's radar. "Reach out through LinkedIn with a personal (and genuine) message on why you want to connect," suggests Kasey Craven, Director of Recruiting for Food and Beverage Manufacturing. If they respond, Kasey recommends sending a copy of your resume. Then, try to schedule a 10-minute call to discuss your interests. Once you hop on that call, which you likely will, don't be afraid to ask for their advice on your job search or resume. "We've all been in those shoes before and are generally happy to help if asked," added Craven.
It's also not a bad idea to be on more than one recruiter's radar. In fact, Riley Phillips, Director of Recruiting for O&P, recommends it. He suggests connecting with several recruiters in your field. "You want to be at the top of their mind whenever that right opportunity comes around and the best way to do that is to go ahead and have those conversations," said Phillips.
Update Your LinkedIn Profile
When a new role opens up, one of the first things most recruiters do is start searching for people on LinkedIn. If Craven is looking for a plant manager, he may also search titles such as "operations manager" or "production manager". Craven also added the importance of not only having relevant titles on your page, but also filling out your profile. Make sure your work history shows more than just a title and dates. You should approach this section of your LinkedIn profile as a "brief resume". Write in a few sentences or bullet points detailing the highlights, or accomplishments of your role.
If you are okay with it, Craven also suggests highlighting that you are "Open to Work." Now, we know most people who are searching are not comfortable with this declaration. If you are not, Kasey recommends you add a phrase in your headline like "Happy to Connect or Network" followed by your email. He said this is good signal for recruiters that you may be open to a conversation. It also helps them easily find your contact information.
Stay Professionally Persistent & Active on Social Media
If you want to stay on a recruiter's radar, you want to be in their database. However, as Phillips mentioned, you also want to stay top of mind as they search for candidates to fill open roles. So how do you stay there? You stay active on LinkedIn. You "like, comment, share, and post". This will keep you popping up on your network's feed, including recruiters. Then, Dannie Newell, Founder and President of The Newell Group, suggests you keep up a cadence of communication with your talent search experts. "Comment on their posts, and even go one step further. Refer job leads and candidates when you can," said Newell.
Like what you see on TheNewellGroup.com? Subscribe to our blog and YouTube Channel, and follow us on LinkedIn to stay in the know!