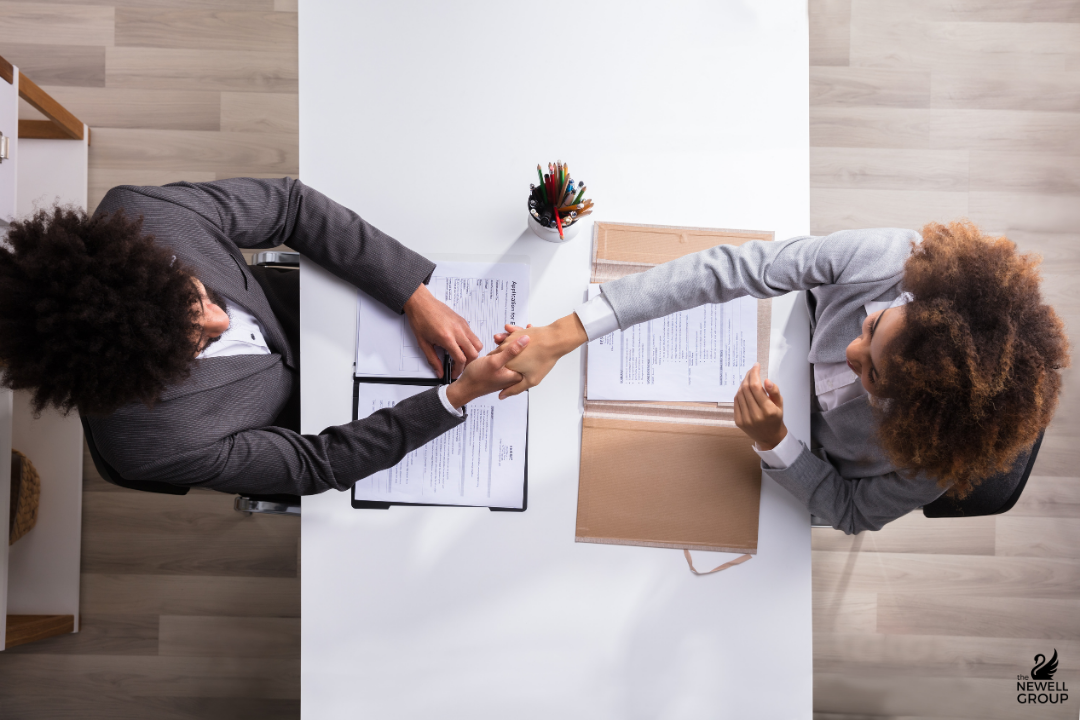 Okay. It's time for a change! Much of what I do as a recruiter is network with passive, not active candidates about select opportunities. Sometimes I reach out to them about a specific opportunity. Either the timing isn't right or perhaps my client selected another candidate. In most of these cases our networking falls in the "keep my eyes and ears open" category.

What if you're ready to go from passive to active candidate? Maybe you're between opportunities. Perhaps you're looking to relocate for family reasons. Maybe you have risen as far as you can in your current organization, and you know that your next promotion will not be with your current employer. In this case, the "keeping eyes and ears open" may not be what you need. So, what's the best way to partner with a recruiter?
How do I find the right recruiter?
First of all, make sure that the person/company places roles that interest you. For example, if you're looking for a management position, a staffing firm that specializes in hourly placements may not be the best match. These firms do important work. However, the skills and networking strategies that make staffing firms successful, don't always overlap with those of executive search. Identify the recruitment leaders in your industry. Are they adding value to the space? Do they have knowledge of your field? Do they understand the missions of organizations and factors for success? Do they contribute to the community by sharing their knowledge?

Let's assume that after going through the decision tree above, you connect with me.
What does a partnership between an active candidates and executive search professionals look like?

We start with an in-depth conversation about your current situation and what the next best step looks like. Are you an emerging leader in your field? What signature achievements can I share with potential employers. What are your search parameters? Are you willing to move? If you're only looking for six figure jobs in your own zip code, I'm happy to network with you, but this will probably be an "eyes and ears open" relationship.
Ok, I'm an emerging leader with strong achievements in my field. I am an active candidate, willing to move for the right opportunity. What now?
As an active candidate, you and I will identify target roles, organizations and regions as well identify a salary range that makes sense for you. Then, I'll reach out on your behalf on roles that would make sense for you. When I do this, I never identify you by name or organization. The nonprofit community is a small world, especially when we narrow down to a specific mission or service area. It is good to keep your name out of it until we make sure that there is significant overlap in what the hiring authority is looking for and you.
I'll keep an eye out for roles that would be a good match for you. I will research the hiring authority and, review my relationship files to see if I'm connected to someone who can help me start a conversation. Then, I'll reach out on your behalf in such a way that maintains your privacy but also gives a good sense of why you would fit in this role.

At the end of the day, however, you are your own best case manager. Instead of sending X resumes a day as some sources recommend, spend that time finding opportunities that you believe you'd be a strong match for, and then send those to me along with an "elevator pitch" on how your experience is a match for this role. As I noted above, I have some research tools that the average job seeker does not. This combined with my relationship file gives me a very good chance at locating the hiring authority, and making them aware of the value add that you would bring to the search process.
What happens if I ask you to look into a role for me and they're not partnering with executive search?
I will let you know if an organization communicates to me that they have chosen not to invest in their search process in this manner, or they just go "radio silent". I'll tell you what I know about the organization, the space and wish you luck. It's then up to you to choose how to proceed. Many candidates will choose not to apply directly for a variety of reasons. As an active candidate you may move forward on your own. Should you proceed and get hired, maybe I can help you build out your team later.
What if another recruiter reaches to me for a role that interests me?
If we're both investing this much time in your networking strategy, I'm going to expect that you're not doing this with other recruiters at the same time. The reason that it's not a good idea to go "full court press" with multiple recruiters at once is that you may be presented multiple times for a single role. That's not a good look for you or for either recruiter involved.
That being said, if another recruiter reaches out to you, let me know. If an organization, or an agent reaches out to you directly, by all means look into the opportunity, but it's essential that you let me know right away.
Just like choosing to apply to an organization that's not investing in executive search, partnering with me as a passive or active candidate will never cost you an opportunity.
This sounds like a lot of work. What if I'm not ready for that?
It IS a lot of work to be an active candidate- for me, too. That's why I'm only able to do this for a few candidates at a time. This is probably not the best strategy for you if you're looking to make a career change from another industry. Although I've found a lot of successful folks who have had a rewarding second, third or even fourth act in the nonprofit world, they generally didn't start in the C suite. While I'm happy to help organizations with more "middle management" titles, I've found that most won't invest in executive search for titles below Director.

When the timing is right, this can be a good investment of time for both of us. Nobody knows what roles suit you better than you. Getting that information to me is your job. After that, I do my part. This allows you to continue to exceed in your current role and to take care of your whole self.

I can't help everyone, but it's a thrill when I do have the opportunity of connecting candidates with organizations who are enhanced by their talents and experience. If you are a high-achieving, nonprofit leader who's looking toward the next step, let's connect. Whether we decide on the "full court press", or agree that we'll both just "keep our eyes and ears open", I'd love to help as best I can.

Like what you see on TheNewellGroup.com? Subscribe to our blog and YouTube Channel, and follow us on LinkedIn to stay in the know!