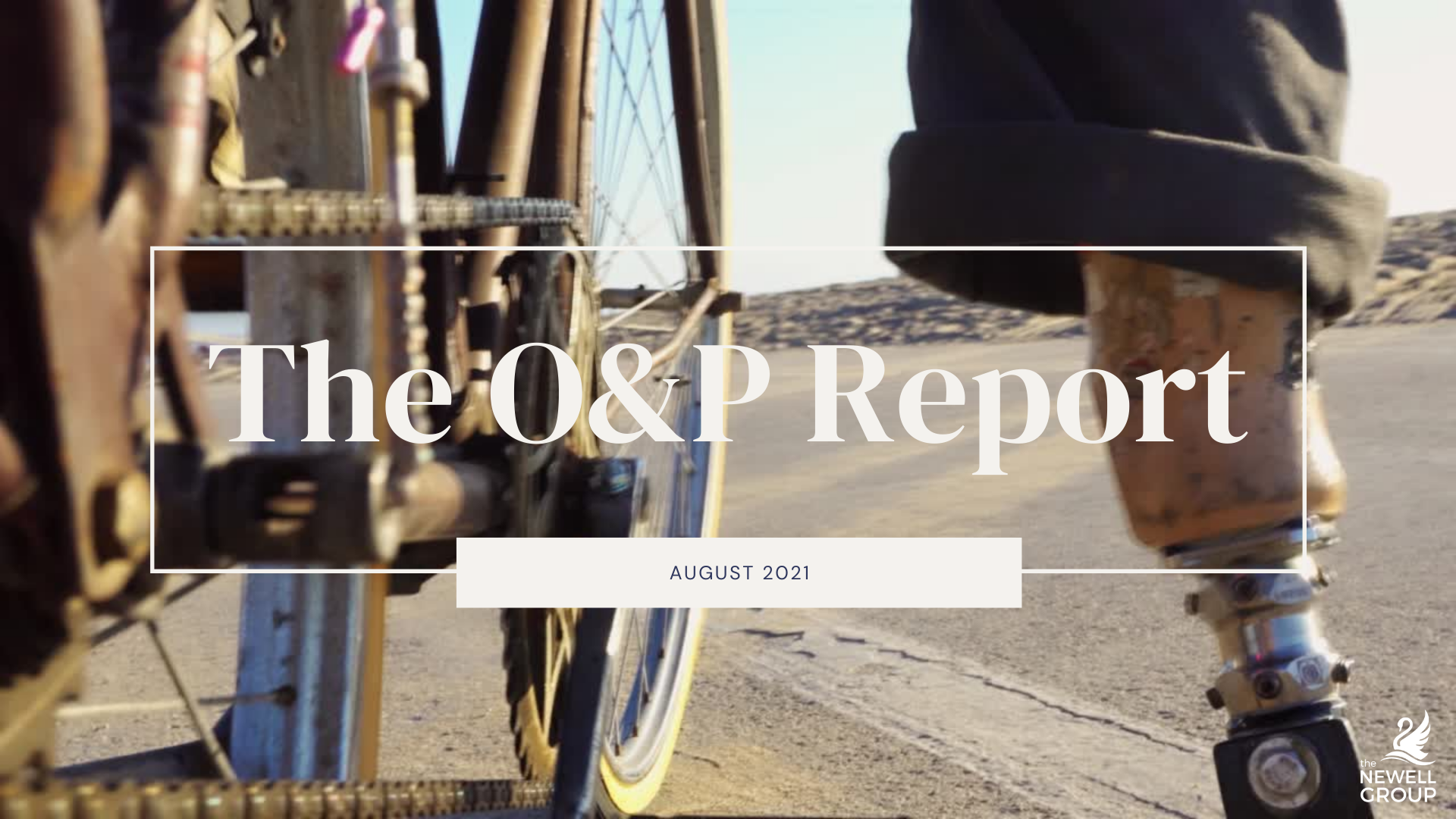 There are a lot of exciting things happening in the Orthotics and Prosthetics world. In The O&P Report this month, I'm excited to highlight in particular a new children's book series that focuses on being different, and I'm breaking down how proposed dissolution of non-competes nationwide could impact orthotics and prosthetics organizations everywhere. So, let's dive right in.
Physical Therapist Launches First Book in Children's Series Focused on Being Different
I loved this news so much, I also bought the book. I am so excited about the impact it can make for young children everywhere. Hillary Sussman posted an announcement of the release of Adventures of Roxy: It's Okay to Be Different on LinkedIn. That's where I came across it. Sussman is a physical therapist whose own pup inspired this new series. Her first book was just released for purchase. It focuses on Roxy, a dog who lost a limb, and her encounter at the dog park with another animal who's different as well. I'm really excited to see this series take shape, and how it can help educate children and adults alike.
President's Executive Order Takes Aim at Non-Competes
Non-competes are common practice in the Orthotics and Prosthetics industry. In my experience most standard non-competes for clinicians are 1-2 years and 50 miles. Back in July, President Biden signed an executive order that calls on the Federal Trade Commission to write a rule that prevents the unfair use of non-competes and similar agreements in order to promote fair competition. How would this affect the orthotics and prosthetics practitioners and organizations? If non-competes become unenforceable practitioners may be able to work for several different practices in a geographical area without restrictions. This may eradicate "healthy competition." Employers, many of whom have spent years, even decades building their businesses may be left exposed.
Other Orthotics and Prosthetics News
Like what you see on TheNewellGroup.com? Subscribe to our blog and YouTube Channel, and follow us on LinkedIn to stay in the know!