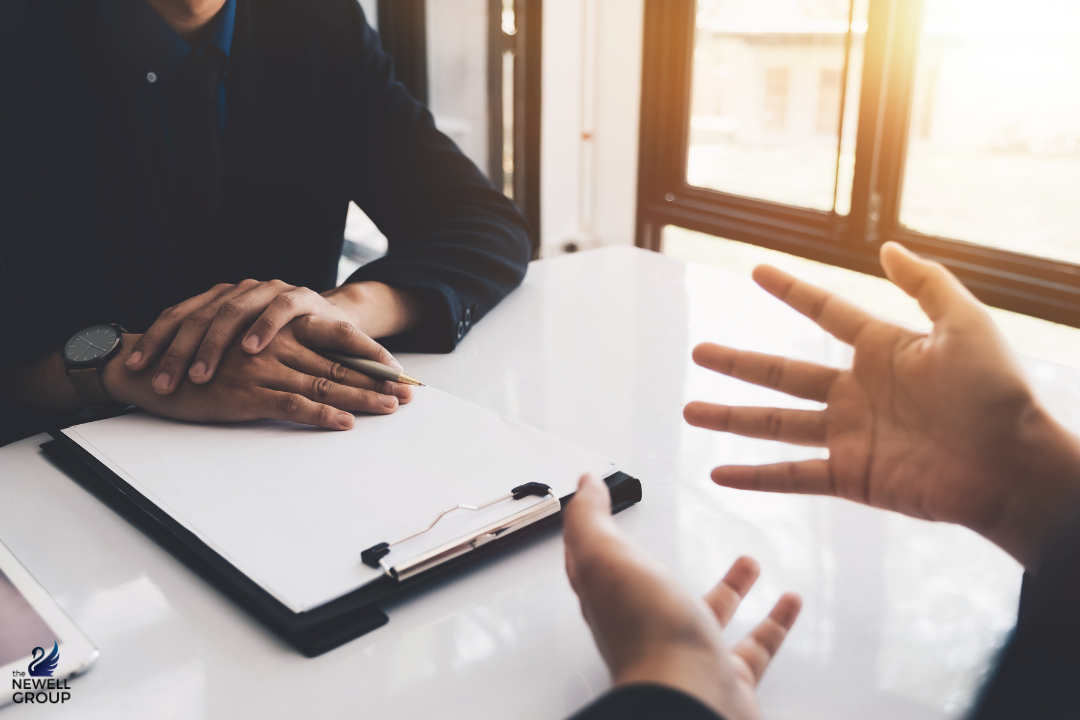 Should I work with a recruiter? When I speak with candidates, I'm often asked this question and it's a fair one. As I noted in a previous blog article, it is very important for candidates to ask questions of the professionals who are part of their networking strategy. To best understand how to work with someone, it's important to know what they do and how they work.
What is a Recruiter's Role?
I am a third party Talent Advisor. This means that organizations hire me to find the best candidates for jobs. I am paid by the organization, NEVER by the candidate. My goal is to find the best match possible between my client's mission and the candidate who will add the most value and resonate with their culture.
When I recruit on behalf of an organization, I am in communication with their HR/Talent Acquisition team as well as the person to whom the role reports. This means that I have far more to share with you than the job description. I vet candidates and clients on the specifics of the role, management style, culture fit, and their vision for the position.
Believe it or not, sometimes candidates with the exact same title in an a similar organization don't make it to an interview. If I have concerns about presenting you for a role, I'll tell you. We might be able to work through this or we'll learn that this really isn't the best move for you. We can still work together on other opportunities.
What YOU Get from Me
What's important for you, is that when I do present you to an organization, I'm introducing the three dimensional you. When you work with a recruiter, like myself, your resume does not end up in the black hole. Rather, I schedule time to speak with the person who you would report to. This is when I talk about you and your passion for the role. I also answer questions that could distract from your achievements if a person is just reading a resume "cold". One way or another everyone always asks, "Why are they looking?" That's easily enough answered. "I'm glad you asked that. Yes, Marta has been in her current role for less than a year. She's doing a great job at her current organization. However, X's opportunity in Y is something that she had to explore."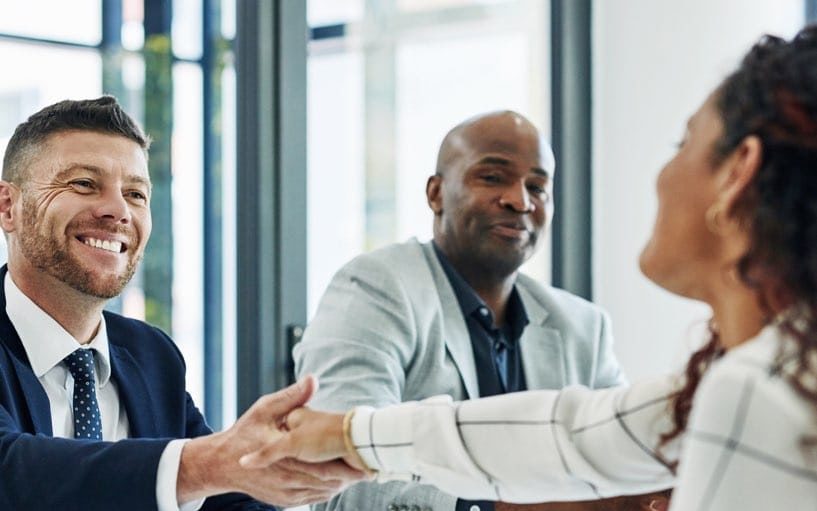 Who's Side am I Really On?
So if you're working for the employer, are you really on "my side?" Fair question, and I really understand why you would ask that. Look, the organization pays me, but I am not their employee. They hire me to give them the best advice possible on the talent available for their particular opportunity. They also want to build the best employment brand possible.
When an organization hires me to work with them as their recruiter, part of my role is to coach the client on how to attract and retain the best possible candidate. In addition to the role we're working on today, my focus is to help build their organization long term. I do this through relationship building with nonprofit executives; leaders who entrust me to help them connect with passionate, accomplished individuals to live out the organization's mission.
This only works if my client and my candidate trust me to have honest, confidential discussions on what the next, best move is for both. When this happens, I place candidates who resonate with the organization's mission and culture. For me a successful placement is one where both the candidate and client are happy. If there are doubts on either side, I have not done my job well. I don't want you to remember me as the person who introduced you to the role where you are not happy. Nor do I want my client to remember me as the person who advised them to hire a candidate who leaves the organization because of a mismatch/better opportunity.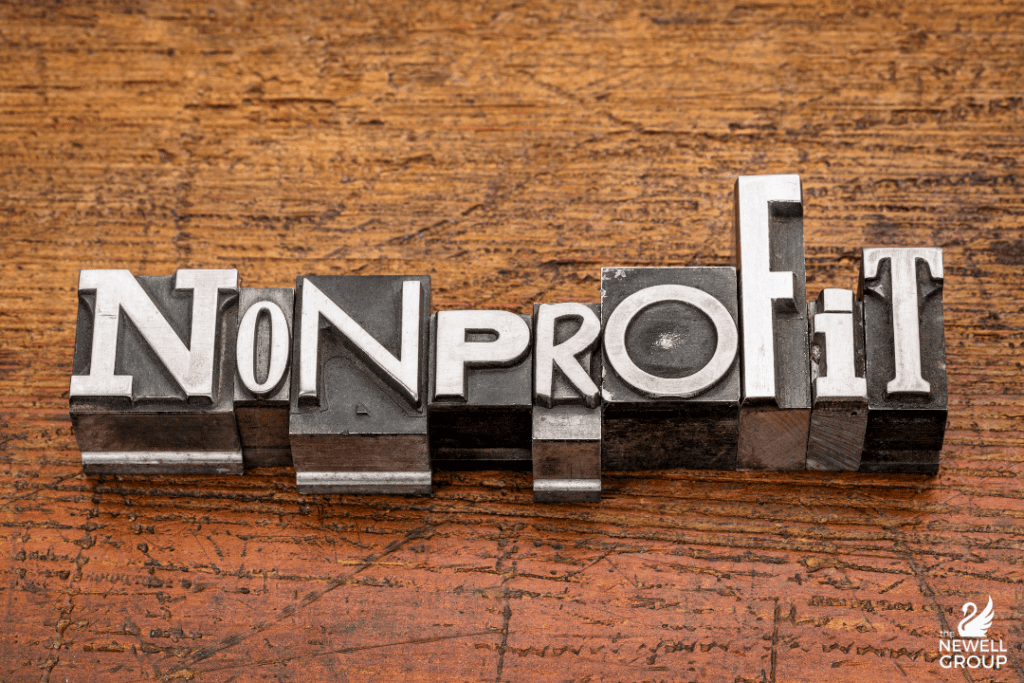 What Do I Know About Your Industry?
Quite a lot, actually. When you work with a recruiter, more often than not you are getting an industry expert. Because I recruit exclusively in Nonprofit Leadership, I invest every working hour studying the third largest sector of the US economy as a whole, including regional and missional trends. This means that I'm not only an expert on this role and how it enhances my client's mission, I also know the organizations where this type of role or mission are in demand, or how that role or mission may be pivoting to meet new challenges or strands.
If I connect with you about one role, and we find that this is not the best fit for you and my client, the relationship isn't over. With your permission, I can connect you with other organizations that I know are looking for someone with your gifts and experience. Again, this is at no cost to you. If I approach an organization on your behalf, it is because I believe that you will add value to their mission and operations.
Why should I trust you when it comes to salary negotiations?
Again, this is one of those times to work with your recruiter and ask questions. What I'm telling you applies to third party Talent Consulting/Executive Search Firms. If you are speaking with an internal recruiter/talent acquisition staffer, other norms apply and you should ask them about this.
From the very beginning of the process, salary and benefits are part of the conversation. When I speak with my client, I ask them their target salary range and test them on both ends of their scale. "This position requires five years director experience and has a target comp of 80k. If I find a VP level candidate who matches all of your "must haves", but who has a higher comp, would you like to meet them"? Either answer is okay with me, but if I get a "no" from my client and you reach out to me on the role, I'll happily network with you, but it won't be a good use of your time for me to introduce you to my client unless their needs change.
There are lots of factors in a successful placement and salary is one of those. We don't lead with this, but understand that I keep this in mind at all stages of the process. I never ask a candidate what they are currently making. This practice undermines both racial and gender equity efforts. For this reason, it's becoming illegal in more and more jurisdictions. The question that works better for candidates and clients is this: Based on what you know about this opportunity, what compensation range makes sense for you? Depending on your current role and location, the answer to that may even be lower than your current compensation; it depends.
If your general range doesn't overlap with the client's general range, this is not the opportunity for you. It's important to manage expectations on all sides here. There is no sense in getting the client to fall in love with a candidate, only to find out they're 20k off in target compensation. By the same token, it's a waste of the candidate's time to sell them on a "career enhancing opportunity", and then come in with a salary offer that doesn't make sense for them.
So you've presented me for a role, and I didn't get it. What now?
To quote one of my colleagues "We find people for jobs, not the other way around". That being said, to do the first part well, we need to know lots of good people. Depending on your situation, this may now become a "keep my eyes and ears open" relationship. I've mentioned managing expectations before and this is an important one. I'm honored to be a confidential sounding board for both clients and candidates but I'm not an executive coach. If you're looking for that, read this blog article first.
It may make sense for your career stage to maintain a more passive "networking" relationship. If you are motivated by a certain role, geographic area or mission, we can develop a strategy for us to partner. This approach requires a significant investment of time on your part. I'd expect you to work with me as your exclusive recruiter when it comes to pursuing more opportunities.  This is different from "working with a recruiter", the focus of this blog. But stay tuned, it's the focus of my next article.
Like what you see on TheNewellGroup.com? Subscribe to our blog and YouTube Channel, and follow us on LinkedIn to stay in the know!