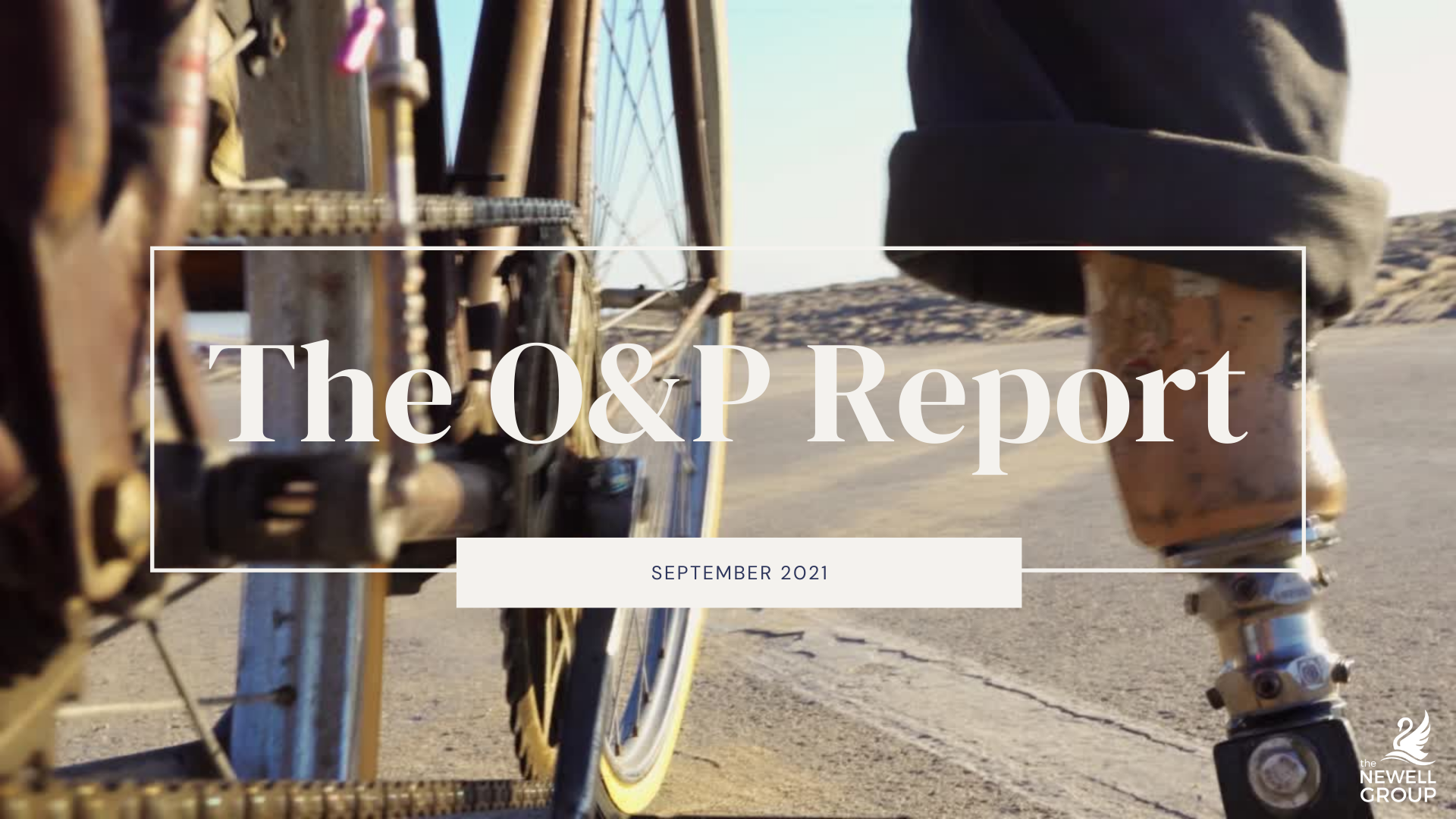 I feel like a broken record at this point, but in the best way. When it comes to the Orthotics and Prosthetics industry, the job market is not slowing down. As I've mentioned for the past several months, we have had more openings for clinicians, assistants and administrators in the O&P field than ever before. Now is the time to explore your options! There is also a lot of wonderful news making headlines this month, including some of my own news to share, so let's dive right in to September edition of The O&P Report.
Amputee Dedicates Life to Helping Kids Get Expensive Prosthetics
Jordan Thomas' story is an amazing one. In a recent feature in People Magazine, Thomas shares his story about losing his legs and how his experience prompted the start of his foundation, the Jordan Thomas Foundation. The foundation helps prosthetics to children under 18. What I love most about this feature is that it shines a national spotlight on a real issue: the expensive cost of prosthetics. Something Thomas is also working to fix by lobbying Congress to address this with insurance companies.
Upstate Carolina Adaptive Golf Names New Board Member
I wanted to shine a light on this amazing organization this month, and also share exciting news that I was just named as a board member to Upstate Carolina Adaptive Golf based in Greenville, SC. First of all, this is a huge honor for me. For one, I'm excited to see how this organization will positively impact our community. Also, I hope to get an even better understanding of how we can better serve people with disabilities. There are so many ways UCAG is already impacting our community through a therapeutic approach to golf. I can't wait to share more of my journey with this wonderful organization as it unfolds.
The O&P Report: More Industry News
Look for the next edition of The O&P Report on Wednesday, October, 13 2021.
Like what you see on TheNewellGroup.com? Subscribe to our blog and YouTube Channel, and follow us on LinkedIn to stay in the know!