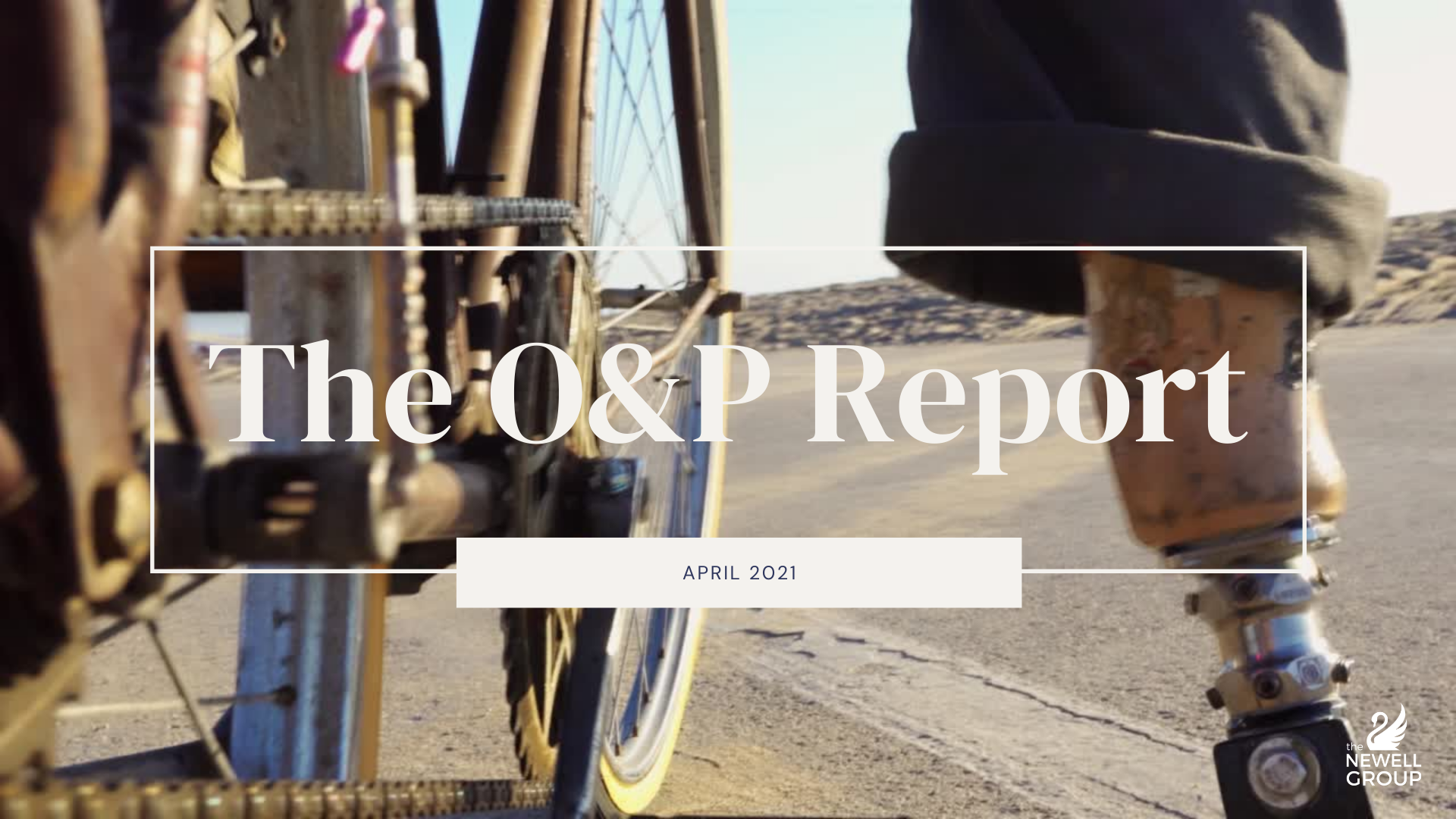 The O&P industry is booming. I couldn't start The O&P Report this month without acknowledging that exciting news. This Spring, I've had more job orders on my desk than I've had in recent years. I keep a close eye on O&P trends, and have continuing conversations with industry leaders. I am extremely optimistic about what the recent uptick in hiring means for the industry and the recovery post pandemic. In addition to that, there's a lot of good news to celebrate in this month's edition of The O&P Report.
More Options for Prosthetics Patients
When I read about the launch of Tommy Hilfiger's spring collection for their Adaptive line, I immediately got excited. I hadn't even realized the company is one that started putting out fashion for people with disabilities. It's amazing to see a mainstream brand prioritizing inclusivity and ease of use for people with prosthetic limbs. I hope to see more brands following suit. I know this is something my clients and candidates will love to know about as another resource they can share with their patients.
Student Scholarship Winners Named
I first saw SPS's announcement on LinkedIn about a scholarship at the end of 2020. In the midst of everything go on last year, I think it's impressive that their commitment to helping future practitioners continued. I want to extend a big congratulations to the two winners, named on The O&P Edge.
The O&P Report: More Industry Headlines
Look for the next edition of The O&P Report on Wednesday, May 12, 2021.
Like what you see on TheNewellGroup.com? Subscribe to our blog and YouTube Channel, and follow us on LinkedIn to stay in the know!