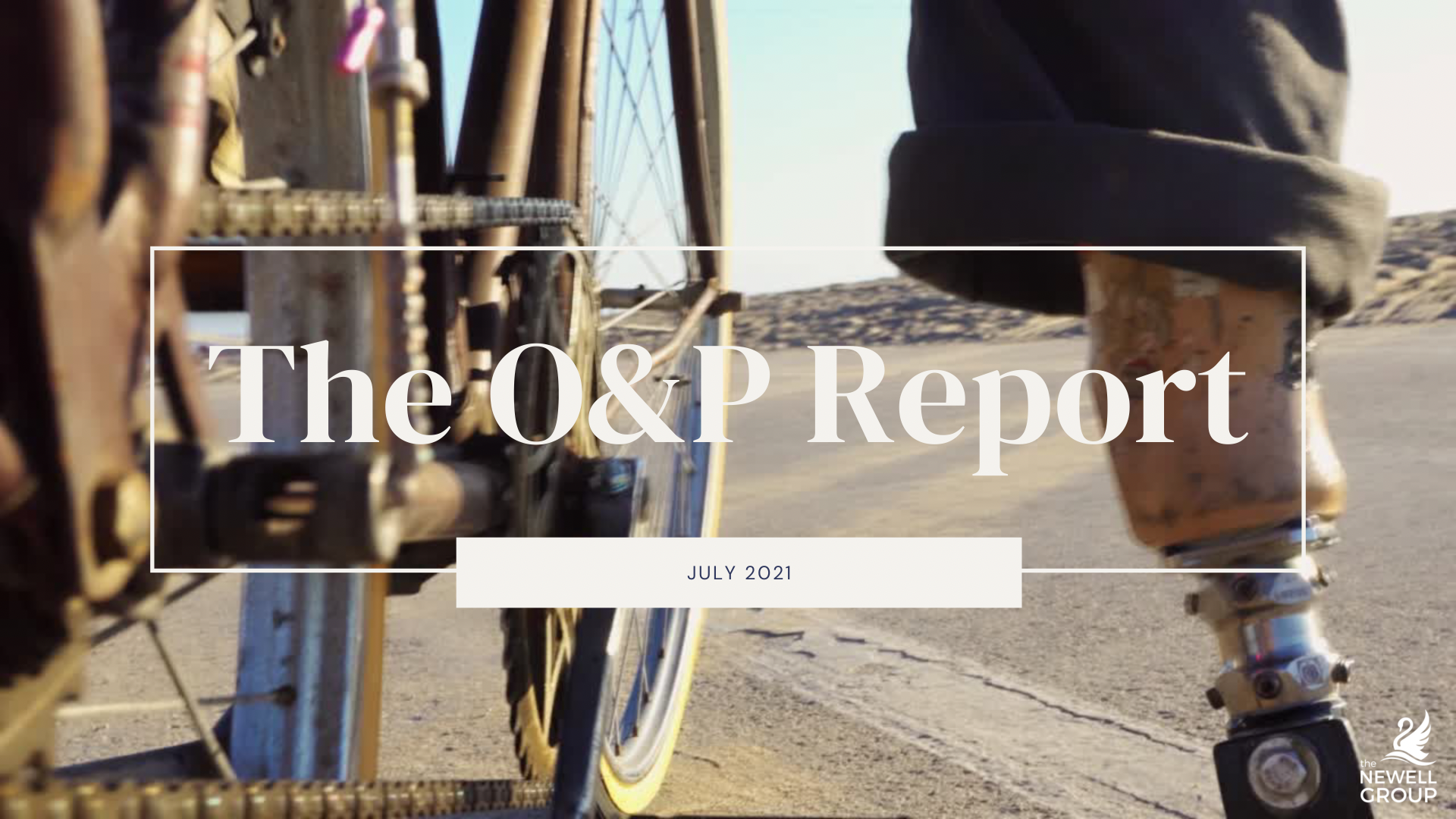 The O&P team has not slowed down this summer! We are actively recruiting for dozens of positions nationwide. As I mentioned in last month's edition of The O&P Report, it's an exciting time to be a practitioner. We have opportunities for people at all stages in their career. There's also a lot of exciting things happening in the industry. In this month's edition of The O&P Report, one of my favorite headlines comes from The O&P Edge regarding grants for new adaptive sports programs.
Dralla Foundations Awards Grants for Adaptive Sports Programs
I was thrilled to read that the Dralla Foundation awarded not one, but four different grants for new adaptive sports programs. According to the report in The O&P Edge, the grants are going toward two mountain bike experiences, a Paralympic track and field experience, and an outdoor sled hockey event. Recently, I saw firsthand the impact adaptive sports programs can make when our team visited a local golf clinic in the Greenville, SC area. It's exciting to see other more programs expanding their reach as well.
New Jersey Practice Featured in Local Publication for Keeping People Moving
I came across this article from the Asbury Park Press featuring a behind the scenes look at Manfredi Orthotic and Prosthetic. This practice has been in business for nearly 6 decades. What's unique about Manfredi O&P, is that they don't just fit for prosthetics, they manufacture them onsite. I loved reading about their process, and how they're utilizing new technology to give their patients a better quality of life.
The O&P Report: Other Headlines
Like what you see on TheNewellGroup.com? Subscribe to our blog and YouTube Channel, and follow us on LinkedIn to stay in the know!