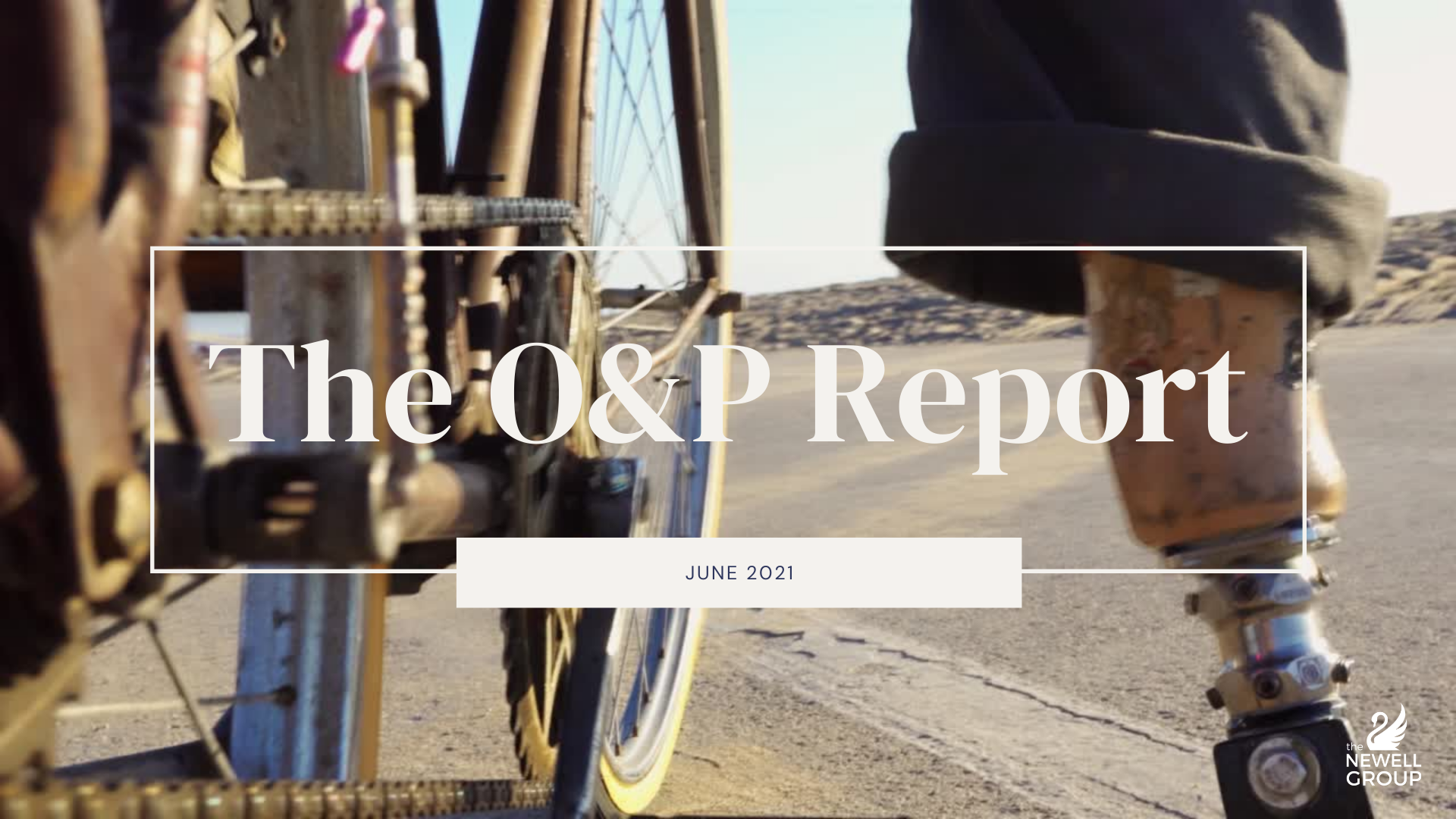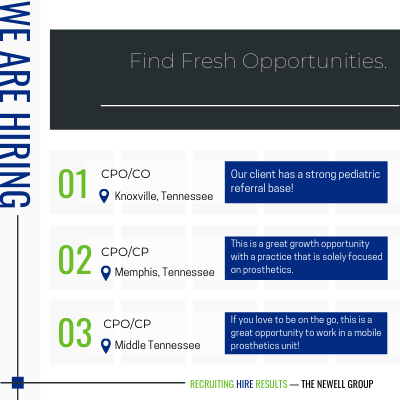 It's a Tennessee takeover in this month's edition of The O&P Report. The job market is not slowing down right now. Currently, I've got dozens of opportunities throughout the U.S. for clinicians. Three of those opportunities are in Tennessee: Knoxville, Memphis and Middle Tennessee. If Bluff City or the Smoky Mountains are calling your name, now is the time for us to connect. As you will also see in the news making headlines in the June The O&P Report, there's great things happening in the industry as a whole.
New O&P Masters Program Announced at East Tennessee
While we're still a few years away from seeing the impact this will make on the industry, it's extremely exciting to read about East Tennessee State's new Master of Science in Orthotics and Prosthetic program. More education options mean more opportunity. Not just for the practices who will reap the benefits of having more skilled clinicians to choose from, but also for those considering a career in O&P. I'm seeing a boom in this industry from where I sit. The BLS just recently reported, "Employment of orthotists and prosthetists is projected to grow 17 percent from 2019 to 2029, much faster than the average for all occupations." If the industry predictions hold true, I would bet this is not the only education program we see open up in this field in the coming years.
Anthem to Cover Lower-Limb Microprocessor Prostheses
There are some caveats to the coverage, but a big announcement this month came in the form of insurance coverage for lower-limb microprocessor prostheses. According to The O&P Edge, Anthem put into effect it will cover the prostheses effective May 20. However, only with the proper medical documentation. Check out the article to learn more about the parameters and which other companies are also adopting the change.
The O&P Report: Other News
Look for the next edition of The O&P Report on Wednesday, July 14, 2021.
Like what you see on TheNewellGroup.com? Subscribe to our blog and YouTube Channel, and follow us on LinkedIn to stay in the know!