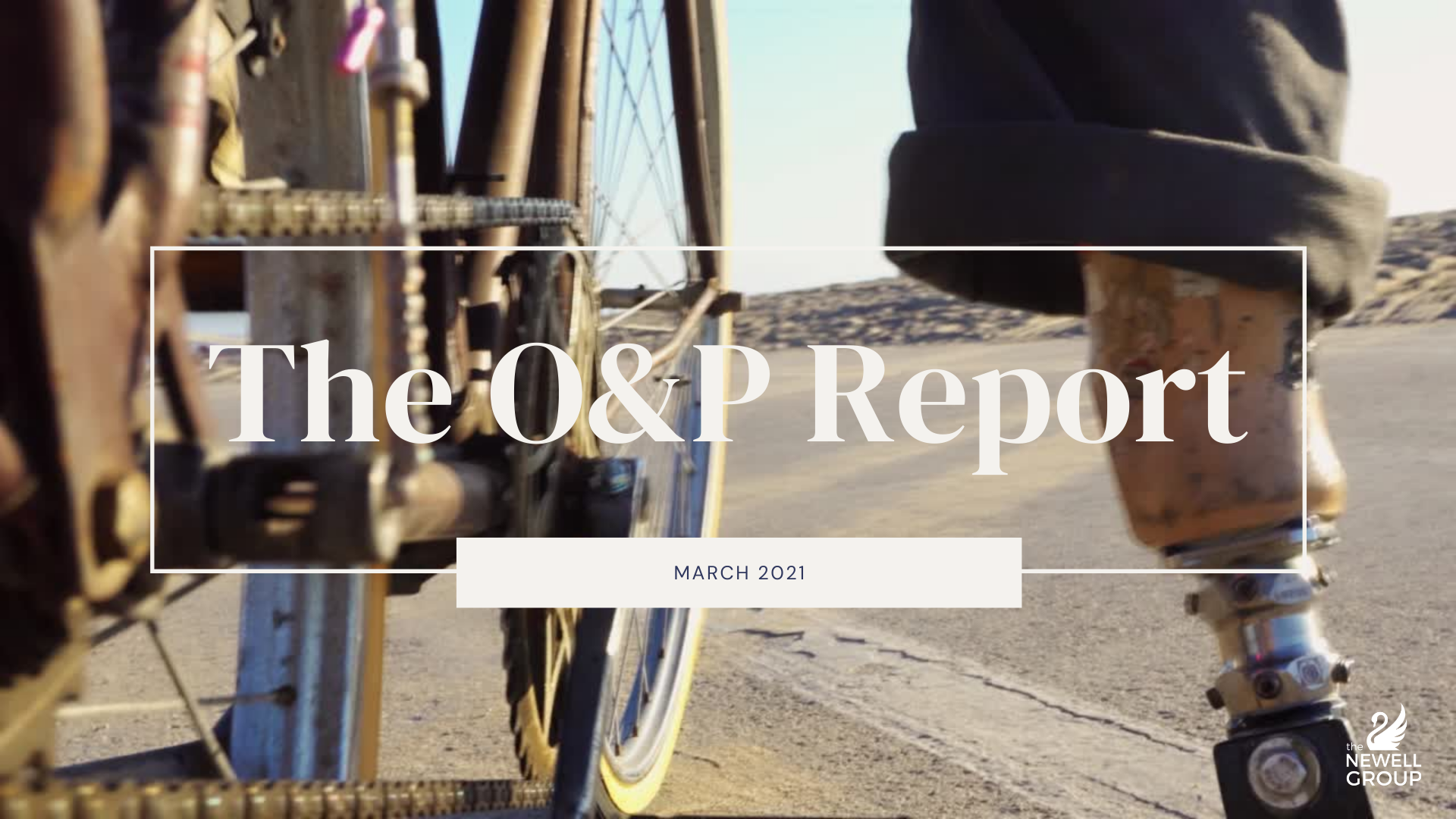 Welcome to the first edition of The O&P Report. My name is Riley Phillips, and I am the Director of Recruiting for Orthotics and Prosthetics at The Newell Group. I have more than 10 years of recruiting experience in healthcare industries, with a majority of them spent recruiting for O&P practices. The industry is so niche, but so impactful. Every week I love having conversations, and reading about how practices are creating new technology, expanding their footprint and changing lives.
All of the exciting things happening in this field led me to start sharing it with you through my new monthly project: The O&P Report. Every 2nd Wednesday of the month, I'll be putting together a blog here sharing my take on industry news, trends and all things hiring/job seeking. There is a lot to cover in this first month of The O&P Report, so keep reading.
The Return of In-Person Events
After a year of cancellations and O&P industry meetings going entirely virtual, we have our first in-person meetings scheduled for 2021. PrimeFare East and PrimeFare Central will move forward with their in-person Symposiums this summer. Optimism is in the air as more and more people are signing up to receive the COVID-19 vaccine. Getting together again to see friends and colleagues has got to be exciting, but is it too soon? I would love to hear everyone's thoughts on this news. If we're not already connected on LinkedIn, be sure to connect with me so we can continue this conversation.
Growth in the Industry
Congratulations to Medquip Inc. for opening another practice in Avon, CO.
Even after a year of uncertainty due to the Corona Virus, practices are continuing to grow and expand. Not only are established practices opening new offices, but the industry seeing a lot of activity on the acquisition market. For years, Hanger was the main player in the acquisition game. As things move forward, more and more regional O&P providers are getting into the acquisition conversation. One of my private practice clients is the fastest growing O&P practice in all of the U.S. They have primarily achieved this growth through acquisition of established one and two location practices. We're also seeing manufacturers involved in the acquisition of clinical practices. As the year moves on, I would look for Ottobock and Ossur to continue expanding their clinical portfolio.
Changes to Prior Authorization
This is good news for practices that struggle getting approvals for their patients. It allows more freedom to use "the best" devices for each individual patient. Working with insurance companies can be a mess. It seems like more and more documentation is needed to get patients the devices they need. Hopefully this will help get patients pre-approved for their specific devices.
The O&P Report: More Industry Headlines
Look for the next edition of The O&P Report on Wednesday, April, 14, 2021.
Like what you see on TheNewellGroup.com? Subscribe to our blog and YouTube Channel, and follow us on LinkedIn to stay in the know!