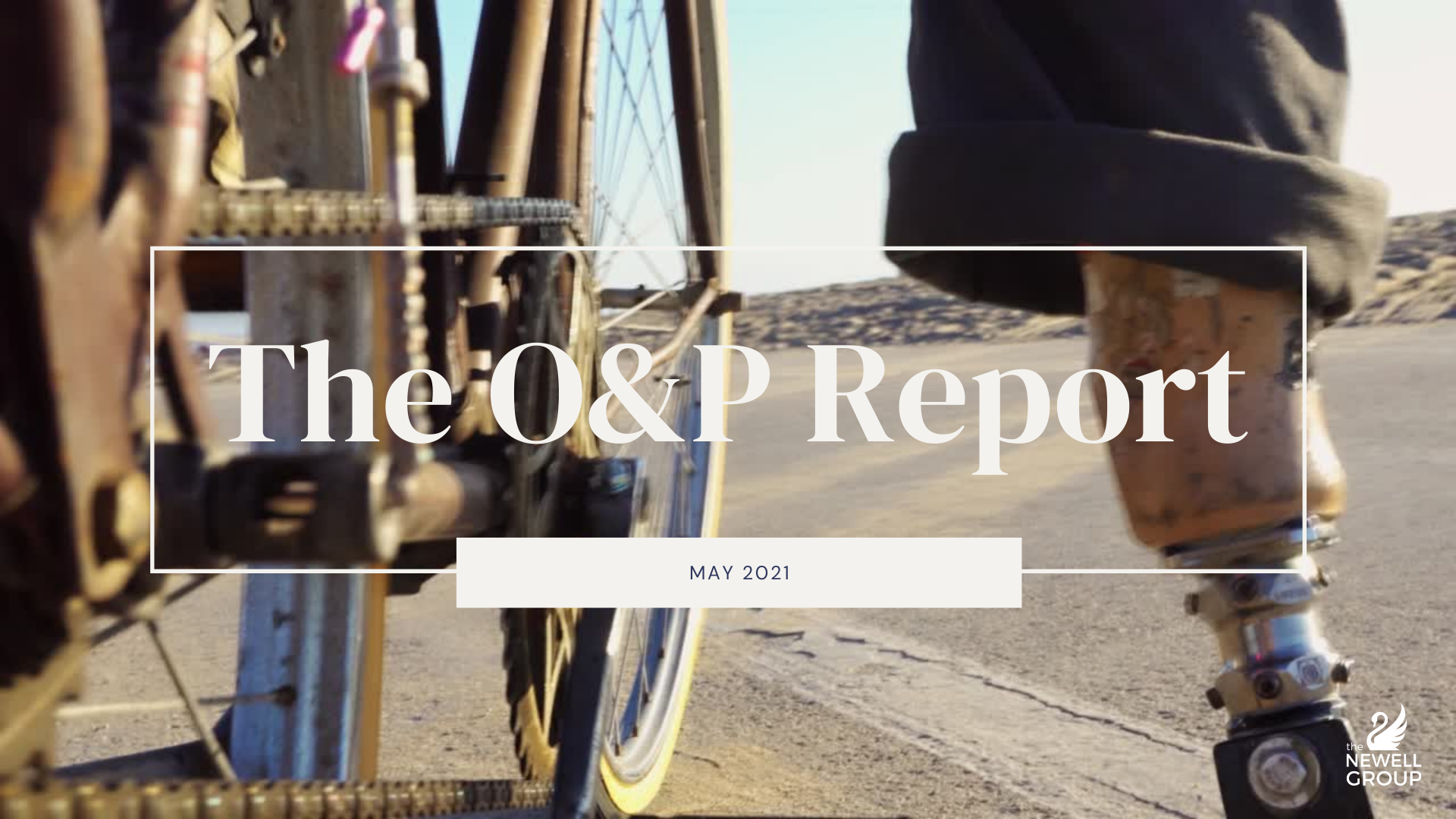 Much like April's edition of The O&P Report, I have nothing but good things to report about the state of our industry. It continues to boom. Personally, I have more than 40 openings on my desk. It's a very exciting time to be a clinician. As I gathered different articles for this month's edition of The O&P Report, I noticed growth and innovation are a common theme among the headlines.
Academy, OPAF Partnership Focused on Helping, Raising Awareness for People with Limb Loss
As of 2017, The Amputee Coalition estimated that there were more than 2 million people living in the U.S. who lost a limb. Each year, doctors perform approximately 185,000 amputations in the U.S. alone. Those statistics alone should reinforce just how important it is to support those living with limb loss, and raise more awareness about the disability. The American Academy of Orthotics and Prosthetics announced a partnership with the Orthotic and Prosthetic Activities Foundation to better support and raise awareness about physical disability, limb loss and limb difference. That is exciting news. We know there is strength in numbers and I believe this partnership will be a great one for our industry.
Bilateral Amputee Shares Impact of Using CBD Product
More and more, we're hearing reports of the positive impact CBD products make on people with a variety of illnesses and ailments. It was only a matter of time before we'd see them move into the O&P space. In The O&P Edge this month, there's a great article from the eyes of a patient who had great success with a new lotion from A Step Ahead Prosthetics. I think it's only a matter of time before we see more people turning to CBD products to alleviate pain.
The O&P Report: More Industry Headlines
Look for the next edition of The O&P Report on Wednesday, June 9, 2021.
Like what you see on TheNewellGroup.com? Subscribe to our blog and YouTube Channel, and follow us on LinkedIn to stay in the know!